Servants Anonymous Society Book Sale at Crossroads Market (Opening Friday, April 25)

There will be plenty of books to choose from at this massive annual book sale that benefits the Servants Anonymous Society. It runs over two weekends (April 25-27 and May 2-4) in a tent at the Crossroads Market from 10 a.m. to 5 p.m.
Spur (Friday, April 25 to Sunday, April 27)
National Post editor-at-large Diane Francis helps kick off the festival of ideas on Friday night at the Glenbow Museum in a talk called "Border and Geopolitics: The World in Seven Years" There will also be discussions on books ("Books and Brunch" with author of Boundary Poems, Greg Bechtel; experimental poet Christian Bök and Winnipeg's Classic 107 program director Eric Friesen), art ("Capturing the Scene: Calgary" with Ellen Close, Terry Rock, Sandra Laronde and Candace Elder), politics ("Finding the Signal: Alberta's Political Landscape" with Don Braid, Courtney McVie, Greg Clark and Duane Bratt), technology ("Signal&Noise.com" with Clive Thompson and Isabel Pedersen) and more. See the Spur website for the full schedule of events; most tickets cost $15 ($10 for students). You can find out more about the fest in Swerve's five facts from tomorrow's magazine.
Army of Darkness at The Plaza Theatre (Saturday, April 26)

In this Evil Dead sequel, Ash travels back to medieval times with a shotgun and fights a bunch of skeletons. The Fifth Reel presents this cheesy classic and Hag Face provides the opening musical entertainment. Tickets are $13 for non-members on Eventbrite.
The Lido at The Lido (Saturday, April 27)

The beloved Lido in Kensington is down to its final days. It's going to close at the end of the month to make way for a condo development which will bear its name. There have been plenty of tributes: this Calgary Herald photo gallery by Leah Hennel; a Swerve Our Town from February.  A series of paintings from Melanie Aikenhead, which will be on display on Saturday in the cafe itself. The opening reception runs 6-9 p.m. and you can find out more info about exhibition at the Edge Gallery's website.
Calgary Comic & Entertainment Expo at Stampede Park (Until Sunday, April 27)

If you act quickly, you can still get into the Expo on Friday. The weekend, however, is sold out. Don't despair, there are still plenty of tickets to both Middle-Earth Exposed (featuring Manu Bennett, Billy Boyd, Sean Astin, Jed Brophy & Sadwyn Brophy, Mark Hadlow, the CEO of Weta Workshop, Richard Taylor and others) and Aliens Exposed (Sigourney Weaver, Bill Paxton, Michael Biehn, Paul Reiser, Lance Henriksen, Carrie Henn and others).
Bonus Gallery of the Weekend: Coloring Book Corruptions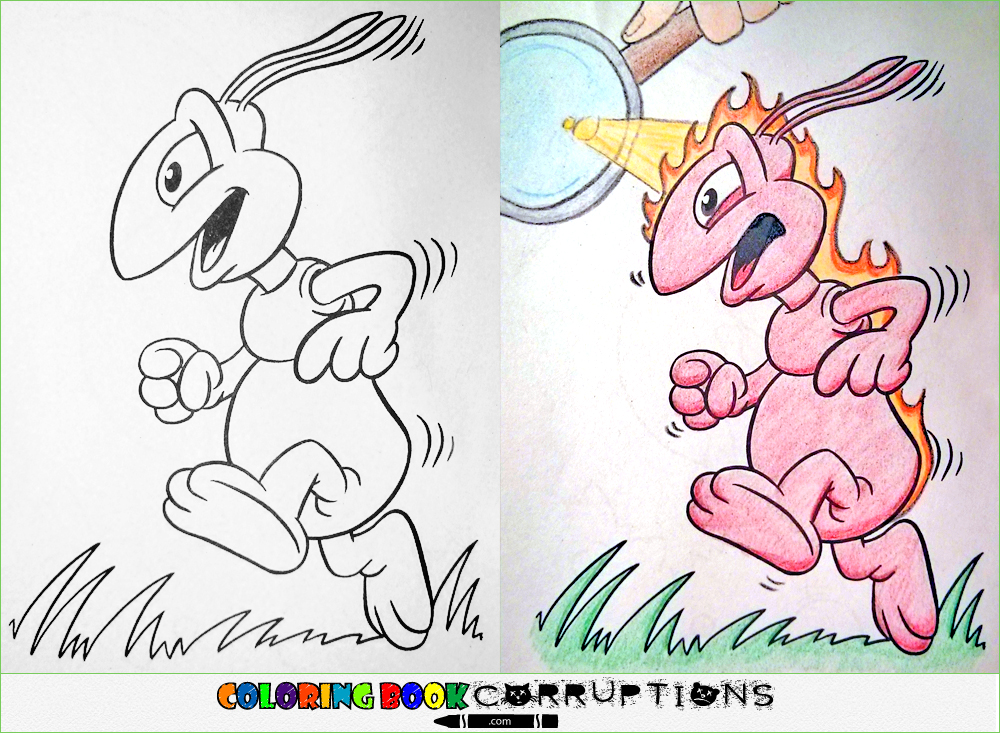 Maybe you need a dark sense of humour to appreciate these colouring book corruptions by adults. (I guess colouring outside the lines really is bad). There's a whole website of them (some of them are super dark) and you can submit your own. (Hat tip to My Modern Metropolis.) —Jon Roe